Let's See Why Some Laptops Are Called Business-Grade
Have you ever shopped for laptops, and then you encountered the term business-grade laptops? Or in some cases, they are called business-class? Have you wondered how these laptops are different from other laptops, which we tend to call consumer laptops?
This kind of laptops tend to have better warranty, replacement parts availability, build quality, and additional features. Because of that, they tend to be more expensive than consumer laptops. They can be a good choice to anyone who wants a durable laptop. Be it a professional individual, or just someone who likes to keep their stuff for a long time.
In this post, I will illustrate the advantages business laptops have in details. Some of these features made here apply for some of the consumer-grade laptops, but you are more likely going to get those with business laptops.
If you like, you can find some business-grade laptops from the following Amazon & eBay links:-
Lenovo ThinkPad:-
#CommissionsEarned






Dell Latitude:-
#CommissionsEarned






HP Elite Book:-
#CommissionsEarned






HP ProBook:-
#CommissionsEarned






HP ZBook:-
#CommissionsEarned






See more laptops in the following Amazon links:-
#CommissionsEarned






Buy and check business-grade laptops on eBay:-


Part Replacement Availability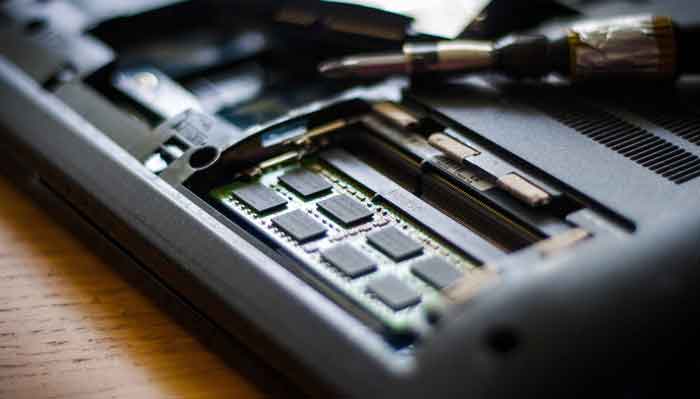 Unlike consumer laptops, where you sometimes won't find replacement parts. Business-grade laptops tend to have parts available for years after their release. That makes it easier to keep the machine for years, even if the laptop got damaged. Lenovo has a page in their website to find Genuine parts.
Besides genuine parts, you could always find parts from 3rd party makers. I once bought a replacement keyboard for my Dell Latitude for cheap. I changed it myself. I also replaced the battery for a 3rd party one. If I wanted, I could have bought an original one directly from Dell if I wanted, and we are talking about a 2012 laptop here.
Lenovo T450 was released in 2015. It's a 5+ years old laptop , and you could still find parts from Lenovo itself, like this keyboard, even now in 2020, the time I am writing this post. You could do your own experiment with the 5+ years old business laptop of your choice.
Granted, when it comes to genuine parts, the number of years they are available depends on the manufacturer & laptop model. I wasn't able to find replacement parts for the Lenovo ThinkPad X230 in its official website, but I was able to find many in Amazon.
Having parts available makes business-grade a good choice to buy used. If some part isn't working, then you could change it easily. It's still advisable you check out the parts availability for the laptop before you buy it.
Repair Manuals
A lot of business laptops have repair manual, which can help you repair it on your own, or help an independent repair shops repair it for you. That's particularly true for the laptops that requires you to disassemble most of the laptop to change the keyboards (in some laptops changing the laptops is super easy).
To give you an idea on that. Here are some of the repair manuals for Dell Latitude 7490.
Driver Updates
Similar to spare parts availability, business-grade laptops tend to get driver updates for a longer period. That may be less important than spare part to some people, but it can be crucial in case a driver had an issue, or in case you want drivers for a newer version of Windows.
If we took a look at the Lenovo ThinkPad X230 driver downloads page, which was released in 2012, some of the updates came out in 2020, 8 years after the release of the laptop.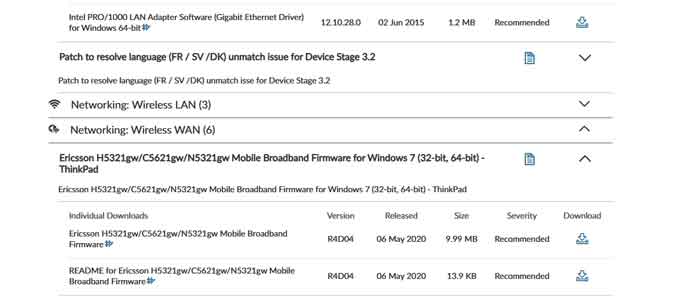 Can Be Managed At Bulk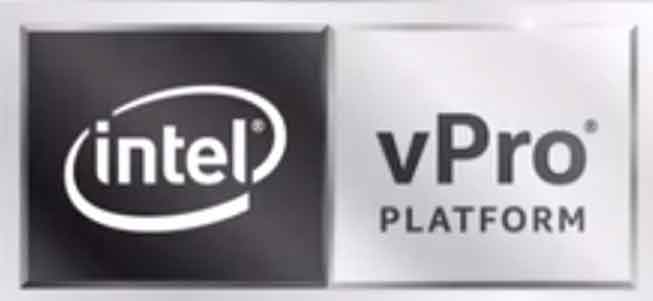 You may have had to reinstall Windows on your own computer in the past, or you may have to update the driver of one part due to a conflict or something. But can you imagine doing that to many machines at once? Like 383+ machines or something, maybe even more? That could be a nightmare without the patch management systems that come in business laptops.
These systems allow you can be managed at scale, which saves a save a lot of time, and subsequently money. It's a crucial tool for systems admins to work efficiently. One of these features is VPro intel. which allows for remote management & to update many PCs remotely.
Keyboards & Mice
Business-grade laptops tend to come equipped with some really good keyboards. The ThinkPad series is known for their excellent keyboards, especially on the old models. Some Dell Latitude laptop has one of the nicest keyboards, I am typing on a Dell Latitude E6230, which has a really nice keyboard to type on. To know how these keyboards are nice, try typing in one of them in the store to see how great they are.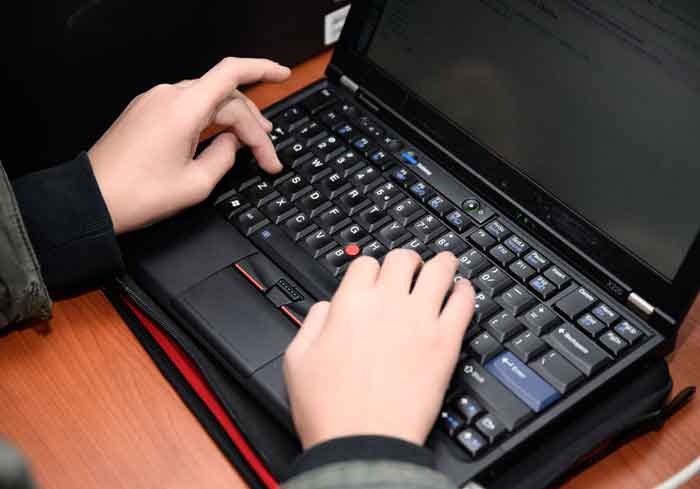 Not only the keyboards fun & efficient to type on, but they are often spill-resistant, so they get damaged much if you spilled water or something on them.
Business laptops also come with good pointing devices. The ThinkPad is known for their excellent red trackpoints, which is a very convenient way to move the mouse while at the middle of typing. If you're a software developer & you used one before, then you know how lifesaver they can be. You won't find any TrackPoint in other laptops. Some Dell & HP laptops come with their own versions of the TrackPoint, but they are not as good (but still very nice to have). ☇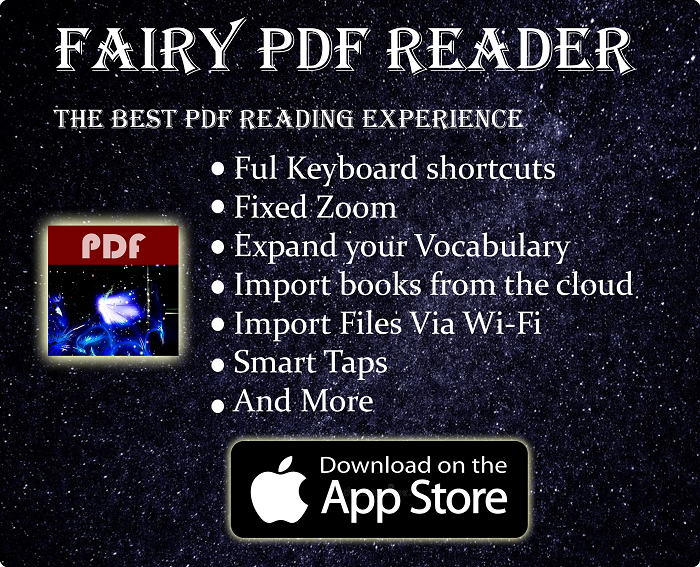 Better Build Quality
Build quality is one of the key features of business laptops. I already mentioned how some of their keyboards are spill resistant. In additional to that, the body frame of the laptop itself is made to withstand work conditions & survive drops in many cases. That means your data will be safer, and data can be more important than the laptop itself. The hinge come sturdier in these laptops too, and more.
Pro Windows Edition
It's very common for business laptops to come with a pro version of Windows, rather than the home edition that comes with the consumer edition. While you can update your Windows Home to any edition you want, this an additional cost to the price you will pay for the laptop.
If you're wondering about the differences the pro edition of Windows has, they come with many additional features, like Bitlocker, which encrypts the whole volume to protects your data. Windows 10 Pro gives you more control over the update of Windows.
Here are some of the features that are available in Windows 10 Pro, but not in Windows 10 Home:-
Private catalog
Windows Analytics
Windows Information Protection
Windows Update for Business
Windows Sandbox
Hyper-V
Assigned Access 8.1
Bitlocker
Business Store
Conditional Access
Device Guard
Encrypting File System
Enterprise data protection
Enterprise Mode Internet Explorer (EMIE)
Joining a domain and Group Policy management
There are higher versions than Windows 10 Pro, but as an individual, you may never need any of them.
Warranty Options & Support
Business-grade laptops tend to come with more warranty options. Many of them offer you the choice to extend the warranty to 3-4 years. In some cases, the technical support will visit you to help you troubleshoot an issue you're having, rather than mailing the laptop to them (at least that's the case with corporations).
You are probably started to see a trend here, where business-grade laptops are overall easier to maintain over a longer period of time.
Configuration Options
When you buy any business-grade laptop, you have the option to configure the laptop to your liking. Like, you could pick the CPU & GPU to one that suits your needs (out of few choices the manufacturer offers for you). Many laptops already come with various pre-built configurations to pick from, but being able to configure your own is even better.
In the following configuration page, you could add M.2 1TB storage for $300.22. While these prices and configuration will become outdated over time. You will find similar configuration offers if you shopped around for laptops.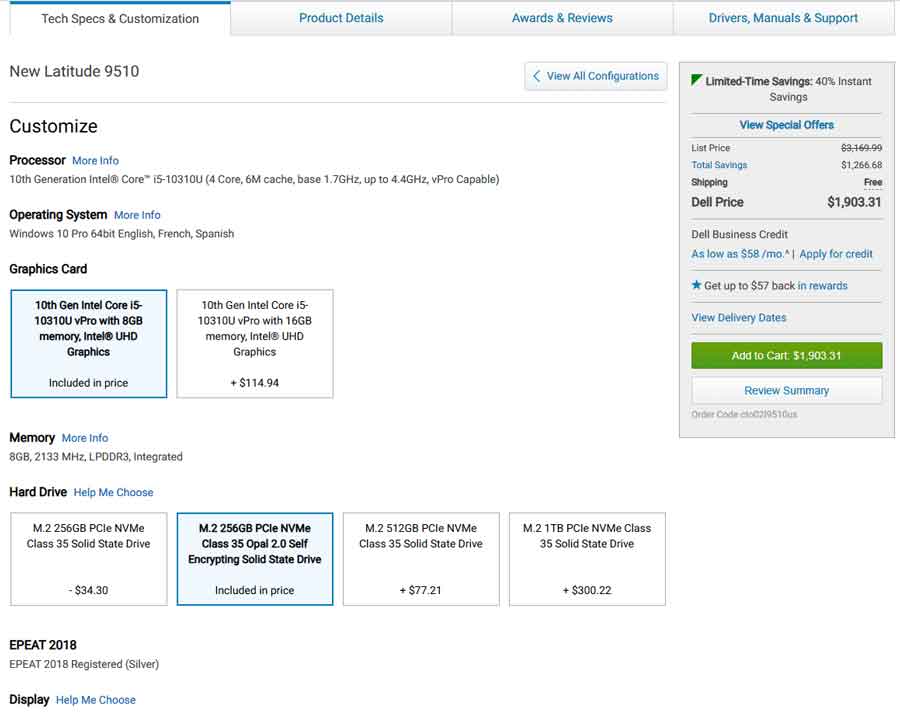 No Crapware
A lot of business-grade laptops come with less crapware, or bloatware as some call it. This software that come preinstalled in the laptop, hopefully to promote them & increase their user base. Some of this software can be hard to remove, and can slow your computer, so it's nice to have less of these installed on your new laptops.
Features That Business Needs
Business-grade laptops tend to have many of the features business would need. They can be either nice to have for personal use, or completely useless. Depending on the feature.
Some of these features are fingerprint sensor, which makes it convenient to unlock the laptop with your finger. Smart card slot is similar to that. Smart card ensures that only the person authorized to use the laptop can unlock it. To unlock the laptop, the user has to insert the card in the slot, then enter a password. If the smart card was removed, the laptop will be locked again until it's unlocked again. Because they require a password, even if the card was stolen, a thief won't be able to use the laptop there.
What Business Grade Laptops To Buy
Now we have took a look on what makes business laptops better. It's time to check what models & brands that are out there. I Will give you options to buy new and used. Some of the older business-grade laptops are very nice to have, especially if you are don't need a very modern laptop for your usage.
Lenovo Thinkpad☇
Lenovo ThinkPad are very Known for their business use, and have its own cult build around them. They are used in Nasa & many other organizations, and are known for the famous TrackPoint, they are the best laptops when it comes to that.
Lenovo ThinkPad:-
#CommissionsEarned





Dell Latitude
Dell Latitude is very known for their support & Good build quality, and they come with a nice keyboards as well.
Dell Latitude:-
#CommissionsEarned





HP Elitebooks, Probook & Zbook
Probook is considered in the low-end of the business-class laptops. While the ProBook. While the Elitebook is the one you should go for if you want a business laptop from HP. HP ZBooks are good for graphics users, they come equipped with NVIDIA Quadro graphics card. They can be a bit pricy though.
HP Elite Book:-
#CommissionsEarned






HP ProBook:-
#CommissionsEarned






HP ZBook:-
#CommissionsEarned






Buy and check business-grade laptops on eBay:-


And Finally
I have used business-grade laptops for years, and was always happy with what I got. Granted, sometimes they are not the most beautiful ones out there, but they can make you work more efficiently, and give you more peace of mind in case something went wrong. They are often worth the extra money sunk into them.
While business-grade laptops have all sorts of good features, they are not for everyone. If all you need is a cheap laptop for web-browsing and editing some documents at home, then you may or may not benefit from a such laptops (unless you found one for cheap or used). If you plan to use it to manage your business, then it can be worth it, even if it was a bit expensive.
There's one word I need to make before I finish this post. Just because business-grade laptops tend to be better & of higher quality, doesn't mean they will never give you issues. That particularly goes for the low-end range of them. I have had some silly issues with Lenovo ThinkPad E580, for one, maybe because it wasn't built well, or maybe because it's considered a low-end laptop.
I sincerely hope my post has managed to show you the benefits of business-class laptops, and see you again in another post. ^^
See Also