Why USB Ports Have Different Colors? And What They Mean?
Anyone who uses a computer nowadays have some sort of USB ports, be it the older USB-A ports, or the newer USB-C port. You may have noticed that these port come in different colors, like black, blue, teal blue, yellow, red and other colors. In this post, we will take a look on what these colors actually mean. For the most part, the color of the USB port indicates the version of the port, but there are few exceptions I will talk about below. Also, please bear in mind while the uses of these colors is common, manufacturers don't always follow them. Some devices, like USB hubs, have colored usb ports for ornamental purposes.  
Blue USB Port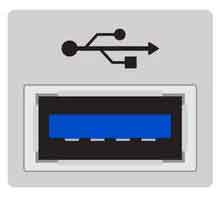 This is the conventional color for USB 3.0 port, and one of the main ways to distinguish it from the other ports. Even the cables for that standard are blue. These ports support speed up to 5 Gbit/s, device and cable need to support this speed to benefit from it.
Teal Blue USB Port
Similar to how USB 3.0 ports are blue, USB 3.1 come in Teal Blue (like the one in the picture). These ports support transfer speed up to 10 Gbit/s. Some people may see this port as green.
Since these ports are fast, they can be ideal for connecting a dock or devices that requires a lot of transfer speed. Again, assuming your device actually support these speeds. ☇
Red USB Ports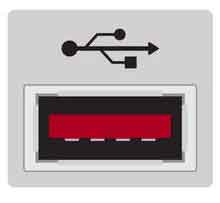 When a USB port is red, it indicates the port is USB 3.2. This version supports an even faster transfer speed up to 20 Gbit/s. This is the fastest speed USB ports have reached at the time of me writing this article (although the upcoming USB 4.0 will support double that speed:- and up 40 Gbit/s).
Many high-end motherboards come with multiple USB 3.2 ports:-

Black USB Ports
Black USB port indicates that the port is USB 2.0. Since it's an older standard, it supports slower transfer speed up to 480 Mbits. This is the ideal port to connect devices that don't require high transfer speeds, like keyboards or mice. You can connect multiple devices to one of these ports using a hub with little to no problems.
This port still comes in motherboards nowadays, and is still useful for many things. If you're wondering why that's the case check out my previous post:- Why motherboards & laptops still come with USB 2.0 ports When USB 3.0 Is Backward Compatible?
-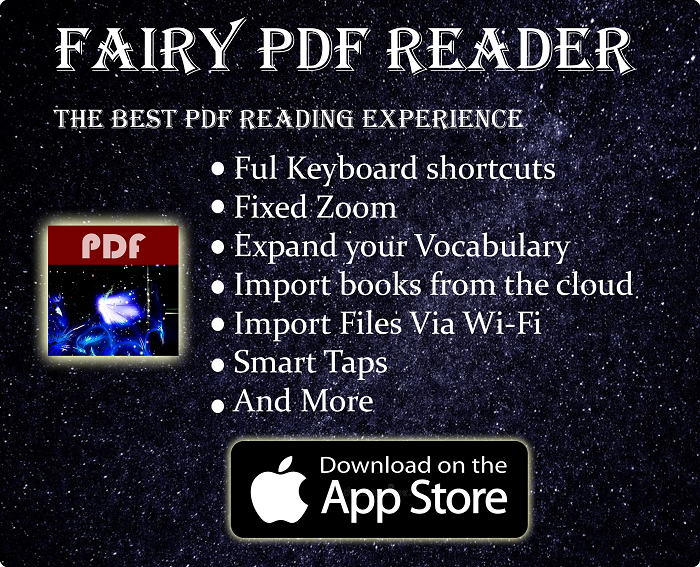 White USB Port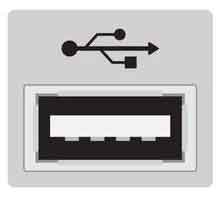 The white color in USB port indicates it is USB 1.X, which is some of the very early standards. It supports much lower transfer speed of 1.5 Mbps, or 12 Mbps at full bandwidth . You will likely only encounter this port in an old computer, if at all.
Yellow USB Ports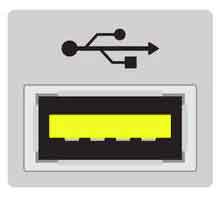 Unlike the other USB port colors, the yellow in USB port doesn't indicate the port type. Rather than that, it indicates that the port is always-on, even if the computer is in sleep mode or turned off. This is useful for charging your other devices, like your Smartphone. If you have a laptop with a yellow port, it's like having a power bank with you.
A yellow USB port can be USB 2.0 or USB 3.0. You can identify the port from the SS symbol on the top of the port (or beside it, like in the picture below). I will explain this in more details shortly,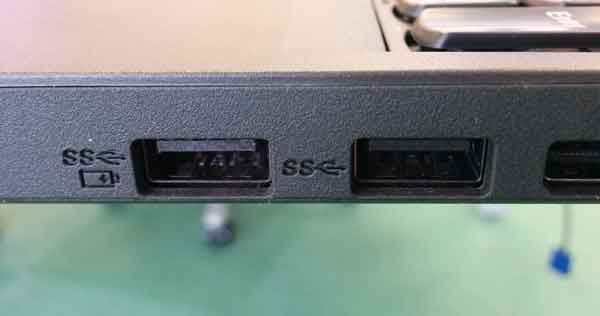 Sometimes, Color Enough Is Not Enough To Figure Out The Port Version
While it's often easy to figure out the USB ports version just from its color, it's more of a convention to color the ports that way, and is not a requirement of the standard. A yellow port may be a USB 3.0 port. Also, some USB 3.0 ports are actually black. In such cases, one way to identify the port type is to look at the symbols on the top of the port. USB 3.0 ports have the following SS symbol on the top of the port (or beside the port):-
If the port has a SS 10 symbol, it means it supports a transfer speed of 10 Gbit/s.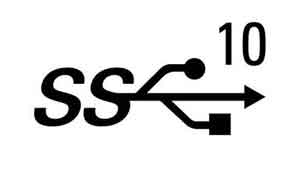 And Finally
Coloring USB ports is certainly helpful in identifying the version of USB port, and whether the port provides better charging capabilities. The thing is, one needs to know the meaning for each color first, which I hope this article has helped you with.
See Also:-